ESAC 2020 Atlantic City, NJ
Connecticut: State of the State
Apprentice Office Details
Staffing- 7 field reps, 3 office staff, 1 secretary, 1 clerk
Location(s) Department of Labor – Wethersfield, CT
Key Initiatives
Augmenting Pre-apprenticeship and Apprenticeship with aid of programmatic funding from AAI grant, Accelerator grant, Expansion grant, Expansion grant cap breaker and a state bond initiative Manufacturing Innovation Fund focusing in healthcare, manufacturing, IT, aviation and increasing women % in building trades.
Statistics as of 04-15-19
Number of Apprentices 6,220
Number of New Apprentices this year 2,692
Number of Completed Apprentices 650
Number of Sponsors 4,407
Active Sponsors 1,676
Inactive Sponsors 2,371 (within the last 5 years)
Number New Sponsors 107 that registered 146 new apprentices
Apprenticeship Council – Labor Commissioner Kurt Westby is chair
Public Members (4), National Labor Organization Members (4), Connecticut Industry Members (4)
Workforce Partnerships
Connecticut Vocational Technical High School System, Connecticut State College and University system, various private related instruction providers and organizations, Connecticut Training and Education Commission, 5 Workforce Development Boards, multiple JATC, manufacturing associations, various comprehensive high schools, United Labor Agency and the Connecticut AFL-CIO.
Legislative Issues
Connecticut's General Assembly is currently in session. There are a few Apprenticeship specific bills in the works to bolster augmentation, implementation and awareness of apprenticeship.
SB 356 – AN ACT ESTABLISHING THE CONNECTICUT APPRENTICESHIP AND EDUCATION COMMITTEE.
SUMMARY
This bill modifies the education commissioner's committee to coordinate education for public school students on manufacturing careers by:
renaming the committee the "Connecticut Apprenticeship and Education Committee;"
broadening the committee's scope to include additional fields, including insurance, health care, financial technology, biotechnology, STEM (science, technology, engineering, and math), construction trades, hospitality industries, and other appropriate industries;
modifying the committee's membership;
COMMITTEE DUTIES: Current law requires the committee to coordinate the education of middle school and high school students on careers in manufacturing. The bill instead requires the committee to coordinate and identify (1) potential pre-apprenticeship and apprenticeship training program integration and (2) leveraged funding for career technical education programs in high schools and higher education institutions for careers in various industries.
The bill adds to the committee membership (1) a representative from the Connecticut Manufacturers Collaborative; (2) school principals and superintendents; and (3) representatives of all companies, instead of only manufacturing companies, that represent workers.
When producing the report, the committee must:
coordinate and identify potential modern pre-apprenticeship and apprenticeship training programs;
review and consider European apprenticeship training programs; and
consult with members of the insurance, health care, financial technology, biotechnology, STEM, construction trades, hospitality industries, and other appropriate industries, in addition to the manufacturing representatives.
COMMISSIONER DUTIES: The bill requires the education commissioner, in consultation with the committee, to introduce public school students to careers in all the above listed industries, instead of only manufacturing, as under current law.
The bill eliminates the current requirement for the commissioner to develop and administer a program to introduce middle and high school students, their parents or guardians, and guidance and school counselors to careers in manufacturing. It instead requires the commissioner to introduce the students, parents, and others to careers in all the above listed industries.
BEST PRACTICES GUIDE: Current law requires SDE, in consultation with the manufacturing industry and the Connecticut Center for Advanced Technology, to develop a best practices guide to help local and regional boards of education incorporate relationships with manufacturing in their middle school and high school curricula. The bill instead requires the guide to include all the industries mentioned above.
State and Federal Funding
State Manufacturing Incentive Fund (MIF) Apprenticeship Program:  $10.7M for manufacturers to offer wage subsidies and tuition reimbursements to apprentices – up to $13,000 for wages; $3,750for tuition; and $2,000 for credentialing costs.
The Apprenticeship CT Initiative (ACI): $5 million-dollar fund to develop workforce pipeline training programs to train qualified entry-level workers for job placement with manufacturers and employers in other industry sectors in the state, experiencing sustained workforce shortages; focusing on youth and individuals with barriers to employment.
Federal American Apprenticeship Initiative: $5M to increase apprenticeships in high-demand industries; funding for tuition costs – up to $3,500 for apprentices and pre-apprentices seeking careers in health care, business services, information technology, and advanced manufacturing.
Federal Apprenticeship USA State Expansion Grants(s) and Building Pathways: Approximately $2.7M to promote new apprenticeships in the aerospace industry; Building Pathways grant focused on getting women into building trade occupations. Pipeline is especially critical since CT has seen recent expansions and new business in aerospace.
Federal Manufacturing Pipeline Initiative: $6M to develop a pipeline of skilled manufacturing workers through customized training and pre-apprenticeship programs. Geared for the eastern portion of the state, the Eastern CT Manufacturing Pipeline Initiative is a CTDOL-EWIB partnership.
Federal Apprenticeship State Accelerator program: $200,000 for outreach toincrease the number of apprenticeships in advanced manufacturing, construction, business service, and health care.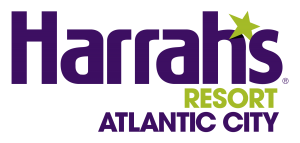 The respective state sponsors in the form of an ESAC Planning Committee are ad hoc and exist to design the annual conference for that particular state in that particular year.