ESAC 2020 Atlantic City, NJ
Vermont: State of the State
Apprentice Office Details
The Registered Apprenticeship staff work out of our twelve American Job Centers. Being part of the same entity allows apprenticeship staff to collaborate with the WIOA Case Managers and our Labor Exchange staff.  Registered Apprenticeship staff works closely with our VDOL Veteran Representatives.  Funding for the Vermont Registered Apprenticeship Program comes from the State General Fund.
Statistics
Number of sponsors                                  365                 Female apprentices                                   140
Number of apprentices served                 1,824                Veterans                                                    94
Number of new apprentices                    579                 Number of completed apprentices              242
State Apprenticeship Council
The Vermont State Apprenticeship Council has a full board comprised of twelve members; four ex-officio members and eight members appointed by the Governor. Included in the ex-officio members are the Commissioner of Labor, the Commissioner of Public Safety or designee, the Secretary of Education or designee, and the Director of the Apprenticeship Division who acts as the Secretary of the Council without a vote. Of the appointed members, three individuals represent employers, three individuals represent employee organizations and two are members of the public.
Grants
Continued funding of the State's Apprenticeship Expansion Grant is allowing Vermont to develop capacity to support and extend investments in apprenticeships throughout the State. Vermont is poised to build a sustainable, multi-faceted, state-based structure that can implement our vision and become the foundation for supporting new and innovative apprenticeship models.
We have organized a State Apprenticeship Team with six partner-members. The initial partners of the Vermont's Apprenticeship Team include the VT Department of Labor, VT Division for Vocational Rehabilitation, VT Agency of Education, VT Department of Economic Development, Community College of Vermont, and Vermont Technical College. Other potential partner-members, including Vermont HITEC, the University of Vermont (UVM), Vermont Student Assistance Corporation (VSAC), Vermont Adult Education providers, and directors of secondary and adult Career and Technical Education will be consulted by the team and may be formally included later.
The Vermont Department of Labor will facilitate access to a variety of resources for the State's Apprenticeship Team. Training, technical assistance, apprenticeship program consultants, and a variety of customizable tools are already available to the State from the US Department of Labor. Team partners will also bring resources to bear, including subject-matter expertise, technical assistance from other federal partners, and relationships with partner-entities in other states that Vermont might consider consulting with.
New or Returning Apprenticeship Programs
Community College of VT has recently developed three new apprenticeships in Medical Assistant, Pharmacy Technician and Certified Production Technician.
Vermont Technical College has recently developed three new apprenticeships in Construction Management, Licensed Practical Nurse and Manufacturing Technician. 
UVM Medical Center (UVM-MC) worked with Vermont HITEC and VDOL to resurrect their Phlebotomy Technician apprenticeship. Due to a severe shortage of trained phlebotomists, the hospital had been forced to shut down an outpatient lab facility. The apprenticeship program was critical to training participants and re-opening the facility to the public.
Vermont Precision Tools (VPT) continued expanding apprenticeship opportunities by sponsoring CNC Machine Operator jobs to both new and incumbent employees. (With the success of the apprenticeship model in Vermont for Vermont Precision Tools, their sister company in Kentucky, Vermont Thread Gage, has adopted the HITEC model and delivered three programs in 2018 and one in early 2019.)
Husky Injection Molding of Milton continues to offer summer pre-apprenticeship opportunities through their Summer Institutes to in and out-of-school youth. High School Juniors and Seniors work and complete a portion of RTI in the summer for eight weeks (paid), with many seniors being offered full time CNC Machine Operator roles following completion.  Juniors return a second summer to receive advanced RTI and work experience under the same model.  VDOL and VT HITEC assist with reaching the youth population for these unique apprenticeship opportunities.
Dealer Policy of Colchester VT continues to grow and has trained 60 Insurance Associates.  In 2018, Dealer Policy developed an additional apprenticeship program for Customer Service Representatives for the insurance industry. Due to aggressive growth plans, Dealer Policy anticipates growing to 300-400 employees over the next several years.
VT Department of Corrections is registering all their Correctional Officers in a registered apprenticeship program. We have registered 145 Correctional Officers in the past year. We anticipate developing a career ladder to entice the Correctional Officers to continue their employment with the state. We are meeting to discuss developing a registered apprenticeship for Probation & Parole Officers.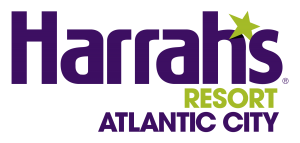 The respective state sponsors in the form of an ESAC Planning Committee are ad hoc and exist to design the annual conference for that particular state in that particular year.