Maine: State of the State
During the past two years, despite a global pandemic, MAP numbers have remained steady and even experienced a modest increase. In the past five years, nearly 12,000 individuals have pursued apprenticeship with 1,230 of those individuals completing their apprenticeships and earning journey worker status in their chosen occupation.
In 2021, the construction sector contained the largest percentage of apprentices registered with the Maine Apprenticeship Program, at 42 percent. The production sector was the second largest served, at 21 percent. Approximately 31 percent of all Maine apprentices are pursuing journey worker status as electricians, found in multiple sectors.
194 women (6.8 percent of all apprentices) pursued training in non-traditional occupations (NTO's) such as machinist, non-destructive tester, pipefitter, electrician, shipfitter and welder among other occupations traditionally held by men.
In 2021, apprenticeship programs operating in Maine included 123 separate entities as active sponsors of 2,885 apprentices in 234 sponsor-customized occupational programs. Currently, five types of apprenticeship sponsors are operating in Maine: group joint, single employer, intermediary, state agencies, and a federal facility.
Total Served
Male
Female
Female – NTO
Minority
Disabled
Veteran
2,842
2,403
434
194
337
25
             389

 
The Maine Apprenticeship Council assists and advises the Department of Labor in the administration of the MAP. The Council consists of twelve voting members who are appointed by the Governor. It also includes four additional non-voting members appointed by the State Workforce Board; the Community College System; the Maine Department of Education; and the Maine Department of Economic and Community Development.
The Maine Apprenticeship Program received a $5.5 million State Apprenticeship Expansion, Equity, and Innovation (SAEEI) grant from the U.S. Department of Labor in July of 2021. The funding supports the employment of one Program Manager, an Apprenticeship Navigator with the Maine Community College System, an Apprenticeship Navigator with the Bureau of Rehabilitation Services, and three Apprenticeship Technical Representatives (ATRs). The focus of the grant is to develop, modernize, and diversify registered apprenticeship programs across the state, with a particular emphasis on diversity, equity, and inclusion initiatives.
In addition to the SAEEI grant, the Maine Apprenticeship Program received $12 million in American Rescue Plan Act (ARPA) funds. These will be leveraged to expand apprenticeship to industries and communities impacted by COVID-19. In 2022, the Department plans to launch a Request for Application grant opportunity for unions, businesses, and associations to utilize these funds to expand registered apprenticeship opportunities.
The infusion of $17.5 million through the SAEEI and ARPA grants is sure to expand and propel Maine's apprenticeship program forward in the next few years. In addition to the SAEEI and ARPA grants, the Maine Apprenticeship Program receives approximately $500,000 annually from State General funds and is implementing 2 additional Federal apprenticeship grants totaling $753,263. State General funds and the 2 federal grants are primarily used to support staff who in turn work toward expanding apprenticeship programming in Maine. The Registered Apprenticeship staff in Maine work out of the Maine Department of Labor central office located in Augusta and in our 3 Comprehensive CareerCenter One Stops in Portland, Lewiston and Bangor.
A focus of each of these initiatives is to create a connected Registered Apprenticeship system that provides multiple on and off-ramps for individuals– with a clear pipeline for individuals to explore careers and connect to pre-apprenticeship and Registered Apprenticeship programs. We strive to do this by reaching for the following goals:
Expand the number of high-quality pre-apprenticeships and Registered Apprenticeships offered within priority communities
Increase the number of under-represented workers in Registered Apprenticeship
Develop an integrated, sustainable, and effective statewide Registered Apprenticeship system
The Maine Apprenticeship Program received an unprecedented amount of funding to thoughtfully, and intentionally, expand apprenticeship programs over the next few years. Across the state, businesses see the need to recruit and retain employees and are creating apprenticeship programs to do so. The Department stands poised to expand apprenticeship programs to all industries and help ensure they are accessible to all individuals in Maine. Developing new programs, expanding existing programs, connecting apprentices to supportive services, and conducting outreach throughout Maine will be the focus of our apprenticeship program activities in 2022.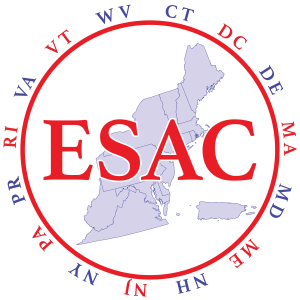 Puerto Rico
May 6 – 9, 2024
The respective state sponsors in the form of an ESAC Planning Committee are ad hoc and exist to design the annual conference for that particular state in that particular year.