ESAC 2020 Atlantic City, NJ
Maine: State of the State
During calendar year 2018, MAP staff registered 22 new sponsors of apprenticeship including large associations who will act as apprenticeship intermediaries for their members. Association sponsors registered in 2018 include Maine Energy Marketers Association (300 HVAC employers), Hospitality Maine (950 employers with over 1,200 distinct locations), the Maine Association of Plumbing, Heating, Cooling Contractors, Inc. (40 employers) and the Maine Shared Services Alliance (30 employers) increasing apprentice registration potential by 1,320 Maine businesses. The increase in apprenticeship sponsors from 74 to 96 in 2018, resulted in a 24% increase in the number of apprentices served (from 602 to 792).
Three new registered apprenticeship programs were developed in 2018 to address the training needs of Maine's incarcerated individuals and to hopefully decrease the rate of recidivism. The occupations currently available to Maine's prisoners include: service dog trainer, stitching specialist and carpenter. A fourth Maine State Prison is in cue to become a sponsor of baker and cook apprentices. Prison officials plan to collaborate with Hospitality Maine and develop an agreement that will ensure the hire of newly released culinary apprentices to willing Hospitality Maine employers upon their release from prison to either put their culinary skills to work and/or continue their apprenticeship training programs outside prison walls.
The Maine Apprenticeship Program continued groundbreaking work in 2018 to expand apprenticeship training programs into multiple healthcare occupations and regularly combines multiple state and federal workforce development funding streams to do so. Every large healthcare system in Maine is a sponsor of apprenticeship and many smaller, independent healthcare providers are sponsors as well. Apprenticed healthcare occupations in Maine include certified nursing assistant (CNA), ocularist, CNA psychiatric technician, medical assistant, emergency room nurse, critical care nurse, new graduate nurse, mental health nurse and front-line nurse leader.
The current strategy to register group non-joint intermediary sponsors of apprenticeship including associations, chambers of commerce and community college systems will continue in 2019. Presentations on becoming an intermediary sponsor of apprenticeship to the following Chambers of Commerce were made in late 2018/early 2019: Sebasticook Valley Chamber, York Chamber, Lewiston/Auburn Chamber and the Maine State Chamber. It is anticipated the several community colleges will become intermediary sponsors in 2019. Registering the community colleges as intermediary sponsors of apprenticeship will facilitate the process of leveraging funding from Maine's Community College System Quality Centers, Workforce Innovation and Opportunity Act, discretionary federal grants and the Competitive Skills Scholarship Fund to provide necessary support services and training funds for apprentices.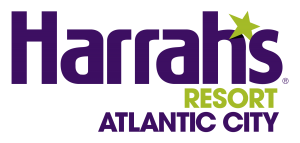 The respective state sponsors in the form of an ESAC Planning Committee are ad hoc and exist to design the annual conference for that particular state in that particular year.