ESAC 2020 Atlantic City, NJ
District of Columbia: State of the State
DISTRICT OF COLUMBIA STAFF APPRENTICESHIP AGENCY
The DC Office of Apprenticeship Office, Information and Training:
Staff – 7
2 – Apprenticeship Training Representatives
2 – Workforce development Specialist
1 – Program Analyst
1 – Clerical
1 – Manager
Location – 4058 Minnesota Avenue, N.E., Washington, DC
Key Initiative(s) – Pre-apprenticeship, Youth Apprenticeship and Step-Up apprenticeship initiatives in partnership with apprenticeship sponsors that result to direct entry to apprenticeships.
Current Number of Apprentices – 9,141
Number of New Apprentices – 694 (October 1, 2018 to date)
Number of Completed Apprentices – 168 (October 1, 2018 to date)
Number of Apprenticeship Sponsors – 341
Number of New Apprenticeship Sponsors – 28 (October 1, 2018 to date)
Apprenticeship Council – Regulatory
Legislations – The District of Columbia has a mandatory law that requires any prime contractor or subcontractor, whose contract amount is $500,000.00 in a single contract or cumulative contracts within a 12-month period on any government assisted construction project is required to register an apprenticeship program with the Registration Agency.
Budget – Local
Grants – The District has several local grants for pre-apprenticeship training in construction and non-traditional industries.
The District of Columbia was established as State Apprenticeship Registration Agency in 1946.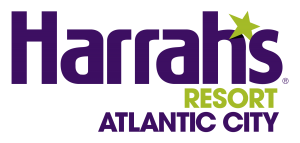 The respective state sponsors in the form of an ESAC Planning Committee are ad hoc and exist to design the annual conference for that particular state in that particular year.