New York: State of the State
As outlined in Governor Kathy Hochul's 2022 State of the State Address, New York State has embarked on an ambitious plan to strengthen the workforce and grow the economy by broadening Registered Apprenticeship through the expansion of programs in high demand fields, increasing funding for Registered Apprenticeship programs at SUNY and CUNY, extending the Empire State Apprenticeship Tax Credit, incentivizing employers to hire disadvantaged youth, and increasing the number of underrepresented groups such as women and minorities in all apprenticeships throughout the State.
Registered Apprenticeship program sponsors have been working to employ disadvantaged youth and enroll women and minorities into their programs.  Program sponsors are working with Apprentice Training Representatives to establish promising practices in diversifying their workforce.  Enhanced funding opportunities and direct-entry and pre-apprenticeship programs promoted by the State will enable sponsors to continue to improve diversification in their programs.
New York State has over 17,000 active apprentices enrolled in over 950 programs, with 40% of programs being in high demand fields.  Demonstrating NYS's efforts to expand Registered Apprenticeship into new and emerging industries, nearly 70% of all new programs approved over the past year were in trades other than building and construction.  Programs have been established in new trades such as Airframe and Powerplant Mechanic, Chemical Laboratory Technician, Computer Support Technician, Direct Support Professional, Childcare Assistant, Community Health Worker, and Teacher.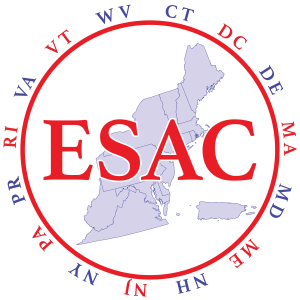 Puerto Rico
May 6 – 9, 2024
The respective state sponsors in the form of an ESAC Planning Committee are ad hoc and exist to design the annual conference for that particular state in that particular year.