ESAC 2020 Atlantic City, NJ
Virginia: State of the State
Virginia has staff in the Richmond, Virginia headquarters that consists of Director, Patricia Morrison, Assistant Director, Kathleen Eddington, Education Specialists Tom Cecere and Caly Emerson and Administrative Technician, Jake Schwartz.
There are 6 Field offices that house 13 Registered Apprenticeship Consultants.  We emphasize customer service and conduct a great deal of business in person.  Where feasible, we use email scans and faxes and snail mail to handle the paperwork.  Our main initiatives this year are:
Last year we were still doing 2 major database activities.  One was to clear out USMAP entries which are duly registered in Pensacola, Florida.  As a state we issue courtesy Virginia certificates when they are requested.  Our apprentice numbers now are more accurate.  Our second major decision was to make the conversion to the National RAPIDS 2.0 system.  This went into effect on January 1, 2019 so that we can enter all new programs into RAPIDS 2.0 and learn slowly.  The Office of Apprenticeship is working with us to create a conversion plan for our existing data.
Youth Registered Apprenticeship –The YRA program marries the already delivered Career and Technical Education with students and employers in the community.  We made many presentations and held small, regional events throughout the past year.  We developed the "Plant Your Flag" optic to help show where we have gaps in the state, but also to commend those that are supporting YRA.
Another renewed initiative came with the Outstanding Apprentice Awards
Overarching initiative is to continue to penetrate into sectors or occupations or geographies where there is still opportunity.
Metrics for Virginia: We are currently working with 2 database systems as we are doing the conversion into RAPIDS 2.0.  Therefore, for this year I am providing 2018 calendar year metrics:
11,243 apprentices in the Public/Private Sectors
517 apprentices in the Department of Corrections system
241 apprentices in the Virginia National Guard
12,001 total active
4,034 new apprentices
1,828 completion certificates were issued
2,138 active sponsors
298 new or reactivated sponsors
In 2019, the Division launched the re-imagining of the Outstanding Apprentice Awards.  We had 25 proud apprentices receive awards during a luncheon event which we coordinated to also be the celebration of our 80th Anniversary.
In September, we wrapped up all components of our Accelerator grant.  We did not receive the Expansion grant, but we continue to forge new relationships with Economic Development, the Workforce Boards and with other state agencies.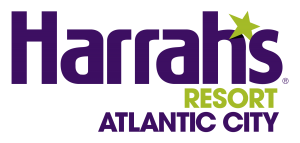 The respective state sponsors in the form of an ESAC Planning Committee are ad hoc and exist to design the annual conference for that particular state in that particular year.