ESAC 2022 Atlantic City, NJ
New Jersey: State of the State
Apprentice Office Details
Bernard E. Treml, III – State Director Treml.Bernard.E@dol.gov
Donna Scalia – Apprenticeship & Training Program Specialist (ATPS) Scalia.Donna@dol.gov
Michael Blatt – Apprenticeship & Training Representative (ATR) Blatt.Michael.W@dol.gov
John Martinez – Apprenticeship & Training Representative (ATR) Martinez.John@dol.gov
Nickolas Burdick – Apprenticeship & Training Representative (ATR) Burdick.Nicholas.J@dol.gov
US Department of Labor, ETA Office of Apprenticeship
Metro Star Plaza, Suite 201A
190 Middlesex Essex Turnpike
Iselin, New Jersey 08830
Ph. 732-750-9191 fax 732-750-0788
Key Initiatives
The New Jersey Office of Apprenticeship will focus on the primary goal of expanding Registered Apprentice (RA) opportunities and increasing the number of Registered Apprentices in the State of New Jersey while at the same time ensuring program integrity. The key strategies that the USDOL New Jersey Office of Apprenticeship will employ over the next year to accomplish these goals include:  Outreach, Promotion, Education and Expansion of traditional and non-traditional apprenticeable occupations such as health care, advanced manufacturing, information technology, transportation and logistics, financial support services, and construction sectors. All the staff in the New Jersey OA office have been working and identifying ways to increase the number of Registered Apprentices in NJ on a daily basis.
Statistics
Number of Apprentices 7,460
Number of New Apprentices 1,221
Number of Completed Apprentices 466
Number of Sponsors 693
Number New Sponsors 82
National Apprenticeship Week 39 Events
State Partnerships
Governor Phil Murphy Announces Creation of the New Jersey Apprenticeship Network
Governor Phil Murphy announced plans to create the New Jersey Apprenticeship Network, a new path state residents to enter high-skilled careers through paid apprenticeships that may include college credit. The Governor's proposed budget for Fiscal Year 19 includes $10 million to support the New Jersey Apprenticeship Network.
On February 11, 2019 New Jersey Governor Murphy announced grant awards totaling $2.8 million to seven New Jersey businesses and higher education institutions for training programs. The hope is that they will employ 480 new apprentices within the next 12 months, starting them on a new career path.
New Jersey Pre-Apprenticeship in Career Education (PACE) Program.  New Jersey recently announced grant funding for its Pre-Apprenticeship in Career Education (PACE) Program. The purpose of the PACE Program is to prepare individuals to enter and succeed in Registered Apprenticeship programs. These pre-apprenticeship programs have a documented partnership with at least one Registered Apprenticeship program sponsor and together, they expand the participant's career pathway opportunities with industry-based training coupled with classroom instruction.
Workforce Partnerships
A Memorandum of Understanding (MOU) made by and between the New Jersey Department of Labor and Workforce Development (LWD) and the United States Department of Labor – Office of Apprenticeship (USDOL-OA) – The joint Memorandum of Understanding encourages the state and federal agencies to share information and help businesses interested in establishing or growing their apprenticeship programs.
The New Jersey County Apprenticeship Coordinators are responsible to locate, coordinate and monitor related instruction for most apprentices, which ensures the quality of related instruction. Other Workforce Partnerships include; Relationships with i.e. Unions, Employers, our State Apprenticeship Agency (SAA) Partners, Veteran Agencies, Sector Partners, Community Colleges, Community Organizations, New Jersey Department of Workforce & Development (LWD), New Jersey State Employment Training Commission(SETC), Department of Education, Department of Corrections, Division of Vocational Rehabilitation Services, Department of Defense, Rutgers University, One Stop Career Centers and Talent Networks.
Notable Achievements
NJ State Cabinet Members Promote Apprenticeship Three members of Gov. Phil Murphy's Cabinet toured classrooms on the East Brunswick Campus of the Middlesex County Vocational and Technical Schools (MCVTS) and promoted apprenticeship as a path to career success along with college and post-secondary certificate programs. The Nov. 16 visit by Commissioner of Education Lamont Repollet, Commissioner of Labor and Workforce Development Robert Asaro-Angelo and Secretary of Higher Education Zakiya Smith Ellis was the climax of Apprenticeship Week in New Jersey. Also attending the event were Bernard Treml, state director of the Office of Apprenticeship of the U.S. Department of Labor.
Dr. Repollet announced that acceptance into an apprenticeship program will be considered a successful outcome for graduates on their schools' performance reports, the so-called state "report cards." The MCVTS apprenticeship program currently has 250 student electricians and plumbers enrolled. In addition, a number of graduates have been accepted into the apprentice program of the New Jersey Carpenters Apprenticeship Training and Education Fund.
The State Employment and Training Commission's (SETC) Apprenticeship Committee, outlined within the NJ Combined State Plan for WIOA, and unanimously approved by the SETC at the September 18, 2018 meeting, will support the creation and expansion of policies, outreach, education and coordination for many of these apprenticeship efforts.  Membership is key to the success of the committee but will be limited in numbers.  The Apprenticeship Committee and its sub-groups will be working efforts and will need members with a strong knowledge and understanding of the apprentice model and its components.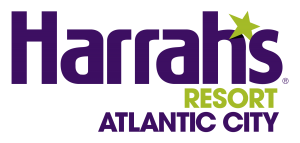 The respective state sponsors in the form of an ESAC Planning Committee are ad hoc and exist to design the annual conference for that particular state in that particular year.