ESAC 2020 Atlantic City, NJ
Maryland: State of the State
The year 2019 marked the 57th year that the Maryland Apprenticeship and Training Program (MATP) has been registering, regulating, and serving the registered apprenticeship community in Maryland. The MATP finished the 2018 year with 13 FTE personnel consisting of:
1 – Director
3 – Program Managers
1 – Administrative Support Specialist
8 – Navigators (Of these, 5 new hires are fully funded by the AUSA grant)
In September 2018, Maryland exceeded 10,000 registered apprentices, which was the highest participation rate since 2008. MATP has surpassed 10,000 apprentices only once before in its history. Crossing the threshold of 10,000 apprentices affirms Maryland's commitment to Registered Apprenticeships as a valuable workforce development tool for building and strengthening the state's talent pipeline.
State Apprenticeship Expansion Grants provided funding opportunities to Maryland and provided resources to expand the reach of apprenticeship in Maryland. In 2016, the Maryland Department of Labor, Licensing and Regulation (DLLR) received an award of $2.2 million from the United States Department of Labor for the ApprenticeshipUSA Accelerator Grant and the ApprenticeshipUSA Expansion Grant. The funds have proven vitally important in addressing the pressing workforce needs of Maryland's businesses and in growing the apprenticeship program. Positively in 2018, the state received an additional award of $1.8 million in continuation funding for its efforts – providing additional resources through 2020. These grant awards provided Maryland the opportunity to expand apprenticeship personnel throughout the state. During 2019, Maryland has hired a new navigator and anticipates hiring at least one additional apprenticeship navigator.
Since the award, Maryland has continued to use these grant funds for growth and innovation in registered apprenticeship. The ultimate goal is to provide Maryland's business with a sustainable employment pipeline in both traditional and non-traditional industry sectors focusing on three critical elements: Staffing/Infrastructure, Outreach/Education, and Advancing Innovative Practices. DLLR has been able to achieve significant results in each of these three focus areas.
To emphasize the work performed and growth of the program, the MATP conducted a comparison of the four years prior to the grant—2013 through 2016—and the two-year period following the grant award— 2017 through 2018. Below are key data points for the period prior to both the grant award and the transfer of the MATP to DLLR's Division of Workforce Development and Adult Learning (DWDAL).
2013 through 2016
23 New sponsors registered
8 "Non-construction sponsors"
6 Sponsors reactivated
31 Sponsor reviews conducted
Program had 118 overdue reviews when delivered to DWDAL
Apprentice total high: 9,258 in September 2016
Apprentice total low: 7,433 in June 2013
Contrast the above prior performance to the 2017 – 2018 present data points.
2017 through 2018
47 New Sponsors registered
Every meeting of the Maryland Apprenticeship and Training Program has had a new program registered
28 "Non-construction" occupations
104 % Increase from previous four years
23 Sponsors reactivated
Exceeds previous 5 years by 14
3 % Increase from previous four years
145 Sponsor reviews conducted
Overdue reviews have been eliminated
7 % Increase from previous four years
Apprentice total high: 10,162 in October 2018
8 % Increase when compared to previous 45-month HIGH
7 % Increase when compared to previous 45-month LOW
Apprentice total low: 9,332 in February 2018
26 % Increase from previous 45 month low to DWDAL low
The year 2018 saw the expansion of the Apprenticeship Maryland Program, a youth apprenticeship pilot program based upon the collaboration of DLLR, Maryland State Department of Education, and the Maryland Department of Commerce. Originally a two-year pilot, the program met with such success that it has now been expanded and can be offered in all 24 school districts in Maryland. As part of the expansion, the youth apprenticeship program was rebranded the Apprenticeship Maryland Program (AMP) and saw growth from two participating school districts to four. As 2019 began, the program has now expanded to eight school districts with several others in the application process. The program is designed to build robust career pathways for K-12 education that could directly put student graduates into in-demand industries including those related to Science, Technology, Engineering and Mathematics (STEM) occupations. This simultaneously helps employers in participating counties prepare for their human capital needs going forward, as part of their recruitment pipeline, to fill their pipelines in STEM disciplines.
Maryland remains committed to promoting youth and adult career pathways with registered apprenticeships at the forefront of this initiative. The department's informative, innovative, broad-based statewide outreach campaign is allowing Maryland to grow successfully apprenticeships. Outreach and education are critical components to building partnerships that develop the registered apprenticeship program as the solution to Maryland's 21st century workforce needs. To this end, the department convened a diverse array of stakeholders (school system representatives, business leaders, students, parents, and others) in sessions to discuss the many current and future benefits of registered apprenticeship to employers and employees alike. Likewise, DLLR has looked to increase collaboration between MATP, Local Workforce Development Boards, and other workforce agencies to identify strategies for connecting jobseekers to registered apprenticeship programs. Again, having enough staffing resources to adequately cover all geographic regions of Maryland (and reach out to diverse industry sectors) was necessary.
The 2018 year ended with the MATP having recorded a significant increase in the number of apprentices and programs.  Those statistics are as follows:
Statistics for Calendar Year 2018
Apprentices – 10,112
New apprentices – 3,584
Completed apprentices – 1,279
Active sponsors – 148
New sponsors – 30
Reactivated sponsors – 14
The Maryland Apprenticeship and Training Council (MATC) is made up of twelve members with representation from all stakeholders: employee organizations (one of which shall be an employee) has five representatives, employers retain five seats, and two are appointed from the general public. Three additional members serve on the Council in a non-voting, consultant capacity. The Council meets six times per calendar year.
The Maryland Apprenticeship Tax Credit was enacted in 2017 and provides a state income tax credit to registered apprenticeship sponsors or participating employers that hire an eligible registered apprentice. The employer may qualify for a $1,000 tax credit for each eligible registered apprentice. Since program inception, 434 Registered Apprenticeship Tax Credits have been awarded for sponsors.
Lastly, DLLR has also leveraged funding to help support registered apprenticeship expansion. Specifically, Maryland Business Works (MBW) is an incumbent worker-training program that has been utilized to help employers to use registered apprenticeship. Training funds are provided to businesses serious about increasing employee productivity, upgrading the skills of current employees, and creating opportunities for expanding their existing workforce. To date, over 50 apprenticeship programs or participating employers have benefitted from MBW funding.  Nearly 500 apprentices have benefitted from MBW funding with over $471,129.91 obligated to this training.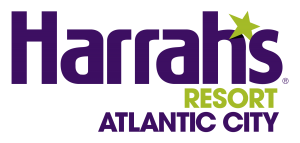 The respective state sponsors in the form of an ESAC Planning Committee are ad hoc and exist to design the annual conference for that particular state in that particular year.