ESAC 2020 Atlantic City, NJ
Rhode Island: State of the State
Apprenticeship Office
2018 was Rhode Island's biggest year on record for new apprentice registrations with over 1,000 apprentices registered and 2019 is looking just as strong!  This cohort also includes more women than Rhode Island has ever had before in Apprenticeship.  Another first, is that Care New England, a hospital network, has become our largest sponsor of apprentices.
The Apprenticeship Office is part of the Rhode Island Department of Labor and Training and is located with and part of the Division of Professional Regulation in Cranston, Rhode Island.  The staff of 2.5 (state director, ATR, and the part time support of an Implementation Aide).  Through DLT's partnership with Apprenticeship RI (a USDOL American Apprenticeship Initiative grantee) we offer additional technical assistance for employers building new apprenticeship programs in a variety of industries including healthcare, information technology, marine trades and manufacturing.
We continue to make operational improvements at the RI Apprenticeship Office.  Key initiatives of the department have been improving the documentation of program standards and customer service.  As of 2018, Rhode Island has fully transitioned to using the federal web-based RAPIDS registration system.  We aim to continue to increase compliance while reducing the need for sponsors and apprentices to travel to our office.
As part of our rollout of the new EEO in Apprenticeship requirements we co-hosted 2 anti-harassment training sessions and did an all sponsor email to invite sponsors to send their employees.  We are also emphasizing the importance of posting Apprenticeship job openings with EmployRI (our job center's database) so that they are more visible to job seekers and our colleagues in the job centers.
We surveyed related training providers associated with building trade apprenticeship programs to get a better understanding of practices in the field.  This year we plan new efforts to communicate to related instruction providers that serve multiple sponsors.
At the request of specific sponsors Rhode Island has approved an apprenticeship program using online instruction, something commonly done in other states, but not previously allowed in Rhode Island.
2018 Statistics
2,037 Active Apprentices: 1,579 in the building trades and 458 in non-trade programs
1,058 Apprentices started in 2018: 701 in the building trades and 357 in non-trade programs.
294 Apprentices completed in 2018
446 Active Sponsors: 421 in building trades and 25 in non-trade programs
117 New Sponsors were registered in 20 different occupations including Commercial Fisher and Marina and Boat Yard Technician.
Apprenticeship RI's work has included helping industry groups launch their first Registered Apprenticeship programs including the RI Nursery and Landscape Association (RINLA), We Make RI (manufacturing), and the RI Hospitality Association.  We want to highlight our partnership with RINLA through the governor's Real Jobs Initiative.  RINLA launched apprenticeships for Arborists and Landscape Technicians in 2018 and has now registered 53 apprentices and signed up 17 participating employers.
State Apprenticeship Council
The 11-member Rhode Island Apprenticeship Council has had another active year meeting monthly as a full Council and also convening a Policy Subcommittee.   With the support of SAC Policy Sub-committee, the Apprenticeship Office continues to work through and clarify policies and office procedures.  These changes are communicated through succinct handouts available on our webpage:
Out-of-state apprentices seeking reciprocal recognition;
New Standards Templates for Electrician and Maintenance Electricians;
Requesting New Card with Extra Time. This document establishes a new policy on getting a new apprenticeship card with an extended expiration date.  It no longer uses the term "renewal."  Sponsors return the completed form with the required documentation.
Cover page for Veterans Education Benefits Application.
High School to Apprenticeship. This handout was created to inform high schools about options for connecting to Registered Apprenticeship.
EEO Highlights communicates new requirements to sponsors.
Legislative Issues
Legislation to bring Rhode Island into full compliance with 29 CFR 30 and to disentangle licensing and apprenticeship law at the state level has been submitted to the legislature.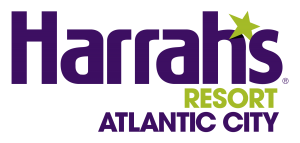 The respective state sponsors in the form of an ESAC Planning Committee are ad hoc and exist to design the annual conference for that particular state in that particular year.