Pennsylvania: State of the State
Pennsylvania: State of the State
Apprenticeship and Training Office (ATO) Details
The ATO is responsible for guiding and promoting the expansion of apprenticeship programs across the state. ATO goals include:

Increase the number of Registered Apprenticeship (RA) opportunities in Pennsylvania.
Expand apprenticeship into non-traditional occupations and serve underrepresented populations.
Raise awareness about the benefits of Registered Apprenticeship and how to access them.
Advocate for apprenticeship as a premier solution to meeting workforce needs.
Provide programs the support and resources needed to align with PA standards and practices.

In addition to a Director, Clerk, and Workforce Development Supervisor who oversees the Apprenticeship and Training Representative team, the ATO now has four Apprenticeship & Training Representatives (ATRs) providing coverage to the Western, Central, and Northern, and South East regions of the state, while two statewide ATRs concentrate on building programs in specific sectors and other special projects. A new Pre-Apprenticeship (Pre-RA) Manager and Grants & Statistical Development Program Manager have also been hired to further the ATO's work. By the end of 2022, an additional special project ATR, two ATRs dedicated to upholding the integrity of Registered Apprenticeship and conducting compliance reviews/audits, two data specialists, one job seeker liaison, and an additional clerk offering administrative support will be added to the compliment.
Key initiatives of the ATO include:

Working closely with Workforce Development Boards and PA CareerLink® offices to embed a focus on apprenticeship within the state's workforce system.
Providing financial support to RA and Pre-RA sponsors through initiatives like PAsmart and the Apprenticeship State Expansion (ASE) grant.
Increasing partnerships with Career and Technology Centers and other training providers in order to encourage the development of new registered pre-apprenticeship and apprenticeship programs.
Developing new documents and other resources aimed at making it easier for potential sponsors to develop and register apprenticeship and pre-apprenticeship programs. These documents are available at pacareerlink.pa.gov/jponline/Common/Apprenticeships.
2021 Apprenticeship Numbers
New Programs Registered: 30
New Apprentices Registered: 4,386
Completed Apprentices: 2,033
Total Active Programs at Year End: 1,591
Total Active Apprentices at Year End: 17,333
PA Apprenticeship and Training Council
The PA Apprenticeship and Training Council (PATC) acts as the approving agency for all Registered Apprenticeship programs in the Commonwealth. It currently meets monthly to approve new programs and trade additions.
The PATC is composed of 11 members. The council is broken down into the following designations: 4 employer members, 4 employee members, and 3 public members.
The PATC continues to work to improve its capacity to speed the evaluation and approval of apprenticeship programs, including by keeping informed on innovative models and best practices for tweaking the traditional RA model to meet specific sector needs.
The PATC is increasing its focus on regular data collection, reporting, and analysis, working with the ATO to include individual program performance reviews, industry trends, population and employment trends in its analysis.
Workforce Partnerships
The ATO works closely with the state's Workforce Development Boards (WDBs) and PA CareerLink® offices to embed a focus on apprenticeship within the state's workforce system. In addition to regularly presenting Apprenticeship 101 webinars and providing other resources to workforce staff, the ATO has also supported the training of dozens of locally-embedded apprenticeship experts through its PAsmart-funded Ambassador programs.
The ATO is increasing its partnerships with Career and Technology Centers (CTCs) and other training providers statewide in order to encourage the development of new registered pre-apprenticeship and apprenticeship programs.
Budget/Funding
In early 2022, the ATO awarded an additional $12.5 million in PAsmart funding to support and expand RA and Pre-RA programs with a specific focus on diverse talent pipelines, underserved populations, and non-traditional occupations. More than $26 million in PAsmart grants supporting apprenticeship and pre-apprenticeship have been awarded since 2018.
In 2021, the ATO began distributing $1.2 million in additional funds to support 800 diverse apprentices of new and existing programs over the next 2 years. This funding opportunity is available through a USDOL's Apprenticeship State Expansion (ASE) grant.
The ATO's personnel and operational costs have been funded through WIOA set aside dollars. Additionally, the ATO has relied on various federal grants to support crucial projects including contracting intermediaries and building apprenticeship capacity throughout the Commonwealth.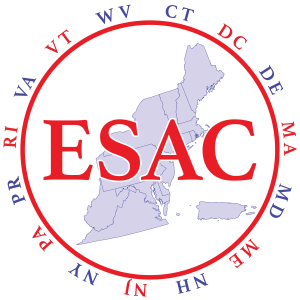 Puerto Rico
May 6 – 9, 2024
The respective state sponsors in the form of an ESAC Planning Committee are ad hoc and exist to design the annual conference for that particular state in that particular year.