ESAC 2020 Atlantic City, NJ
Pennsylvania: State of the State
Apprenticeship and Training Office (ATO) Details
The ATO has three Apprenticeship Field Reps positions providing coverage to the Western, Central, and Eastern regions of the state.
Two Field Reps are located in PA CareerLink® offices, one in Allegheny County and one in Berks County.
Key initiatives of the office include the following:

The development of an Apprenticeship Standards builder within the Commonwealth's Workforce Development System (CWDS) that will allow new sponsors to complete their program standards and application online.
Increased focus on Pre-Apprenticeship programs, including creating new programs, registering current programs and establishing a mechanism to track programs and participants.
Developing non-traditional programs in industries such as Healthcare and IT.
Building apprenticeship capacity across the state. The ATO is developing intermediary networks and investing funds to educate apprenticeship experts across the state.  The goal is to create experts in apprenticeship to help support the work of the ATO and new innovative programs.
Statistics
16,878 Active Apprentices
789 Registered Program Sponsors
1,246 New Apprentices FY to Date
418 Completed Apprentices FY to Date
10 New Registered Program Sponsors FY to Date
PA Apprenticeship and Training Council
The PA Apprenticeship and Training Council is composed of 11 members. The council is broken down into the following designations: 4 employer members, 4 employee members, and 3 public members.
Currently the council meets monthly to approve new programs and trade additions. In January, the format of the council meetings and registration process was changed.  Previously, new programs were presented and voted on in the same meeting.  Now, new programs and trade additions are presented one month and voted on in the meeting the following month.  Council members can ask for clarification or changes to a program up for approval and have the next month to review the clarifying documentation and changes before they vote.
The council has showed interest in forming a re-entry subcommittee. Planning for the subcommittee has begun.
Workforce Partnerships
The ATO has been working to collaborate with the state's Workforce Development Boards (WDB) to increase support and awareness of apprenticeship throughout the Commonwealth. The ATO has committed funds to many of the LWDBs to help them build apprenticeship capacity through education, staffing, marketing/outreach and more.
Collaborations with community colleges, technology centers, and postsecondary schools have continued to grow. Many programs within the state now collaborate and work directly with educational providers.  Additionally, a number of educational providers have begun to sponsor their own apprenticeship programs.
L&I continues to partner with DCED to provide resources to existing registered apprenticeship programs.  The ATO has referred many programs to DCED's grant program, which has made a large amount of funds available to fund the training component.
Legislative Issues
The ATO has been part of a larger Statewide workforce development initiative called PASmart. This initiative builds on Pennsylvania's leading STEM and apprenticeship programs by collaborating with employers and other state agencies to provide targeted investments in STEM, computer science, apprenticeships and more so students and workers get the training and skills for in-demand jobs.  The initiative has established three different PASmart apprenticeship grants.  This includes a Registered Apprenticeship grant, a Pre-Apprenticeship grant, and an Ambassador Network grant that helps develop regional apprenticeship networks.
Budget/Funding
As part of the PASmart Initiative the ATO awarded over $5.5 Million in apprenticeship grants to a total of 59 grantees.
Governor Wolf has committed to continue investing funds into apprenticeship and the PAsmart Initiative.
The ATO's personnel and operational costs have been funded through WIOA set aside dollars. Additionally, the ATO has relied on various federal grants to support crucial projects including contracting intermediaries and building apprenticeship capacity throughout the commonwealth.
Other Issues
The ATO is continuously challenged by the increasing popularity and growth of apprenticeship and the lack of staff to meet this need. The office will be hiring a new ATR and is working to create a new organizational structure that will include the addition of new staff positions.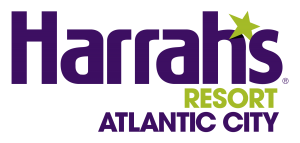 The respective state sponsors in the form of an ESAC Planning Committee are ad hoc and exist to design the annual conference for that particular state in that particular year.